---

---

ALUMNI - returning students and instructors

CHAYON-RYU BUILDS
CHARACTER AND RAISES SELF-ESTEEM.

***

WE DO NOT TEACH CHILDREN HOW TO FIGHT.

WE TEACH THEM HOW TO BE CONFIDENT, PATIENT AND IN CONTROL OF THEMSELVES.

WE TEACH SELF-DEFENSE.
CURRENT STUDENTS


---

REGISTER ONLINE:.

PAYMENT IS DUE BEFORE ATTENDING THE FIRST CLASS. NEW STUDENTS MUST MAKE AN APPOINTMENT TO MEET WITH THE INSTRUCTOR BEFORE
ATTENDING CLASS. instructor@kimsoobaytown.com


---

How to register at the school:
come by and see us at 401 W. Francis, Baytown, TX 77520 during our regular hours. Fill out the card in person, and pay tuition and registration fee, meet with instructor and attend orientation.

Registration is always open. We offer classes in summer/fall/spring terms.
Phone: 713-494-3444 Email: instructor@kimsoobaytown.com

DOWNLOAD THE STUDENT GUIDE THAT APPLIES TO YOU:

---

CHECK OUT OUR ENROLLMENT SPECIALS
CLASS

DUES

COST

Kid Tigers (1 day/week, 30 minute class)

monthly

$45

Chayon-Ryu Martial Arts

monthly

$65

Special Programs

per class

$15

Private Lessons

per hour

$25

please note: uniforms, patches, and equipment are not included in the price of tuition
Payment Options: CASH/ CHECK/ CREDIT CARD (square)

Payments must be made here online, or in person at our dojang. New students must attend an orientation and enrollment appointment, or meet with the instructor during our fall registration. EMAIL us to schedule your enrollment appointment.
Registration Fee: $20 (this covers student memberships in Chayon-Ryu International and a membership certificate will be issued to each member)
Dues: $65 per month. Must be paid in advance before attending class. This includes as many classes as you wish to attend in our weekly schedule, but does not include dobok (uniform) or sparring pads.
Payment is due at the beginning of each month. While we do not have a contract with automatic billing on your bank account; once you register, dues are monthly, unless you formally withdraw. This means, dues are charged for each month, even if you are absent. (special circumstances apply for professionals, summer breaks, etc. with notification in advance of extended leave of absence). Students may not participate in class if dues have not been paid. Kids who get dropped off by parents, without paying dues will only be allowed to sit and observe class until dues are paid in full. Note: There is a $15 late fee applied to tuition that is paid after the 10th day of the month. See new student guide for further terms and conditions.
---

Private Lessons: $25 per class for single student. Two or more students $15 (per student) per class. Or you can book a class for a larger group. See our special programs for details. Must be paid in advance before attending class.
---
Testing fees: There is an additional materials fee when testing for a new belt, which pays for the belt, the bricks or boards broken, a certificate of completion, and the preparation of the space for testing. These fees go to the International Chayon-Ryu Martial Arts Association.


All rank exams for all Chayon-Ryu schools, are held at the World Headquarters Dojang in Spring Branch, and are given by Grandmaster Kim Soo and a panel of Chayon-Ryu masters and black belts from all branch schools. This is done to ensure quality control, and that each chayon-ryu school teaches a universal cirriculum and all students learn the art as designed and taught by Grandmaster Kim Soo. Ranks are certified by Grandmaster Kim Soo himself.

students taking rank test at CYR World Headquarters pose with Grandmaster Kim Soo

---

Required clothing-
For Chayon-Ryu Martial Arts and Kid Tigers Class: All students must wear a martial arts uniform (dobok), with school and system patches properly placed, and student's first and last name embroidered on the left side (benheath the school patch).
A standard white Karate student grade uniform is designed for ease of movement and safety during martial arts practice.
Specific dress code is in the student handbook. PLEASE READ THIS HANDBOOK.


You may purchase unform patches and emblems from your branch school instructor. Patches are required for ALL students.

Additional equipment: cloth sparring pads, long staff, short sticks. All students must have sparring pads, which can be purchased online, at HQ or at sporting goods suppliers such as Academy. Students will not be allowed to participate in sparring if they do not have the proper safety equipment.
---
For Deep Breathing and Meditation Class (non belt seeking students)-A T-shirt and Yoga or Dobok pants are acceptable. Black Pants, black or white tshirt. Shoes are optional, since we traditionally train barefoot, but yoga or martial arts shoes are allowed.
Additional equipment: yoga mat, meditation pillow.
---
For Silver Dragons-in the dojang-white karate style uniform. At the center-no uniform required, but loose fiting clothing that is easy to move in.
For women's self-defense classes-wear loose fitting or athletic clothing that is easy to move in.

---

At the beginning of each month we will have a sign up for meditation class. Five or more are needed to make a class. You can sign up via email or in person at the dojang.
MANAGE STRESS! GET AWAY FROM IT ALL ONE NIGHT A WEEK! SEEK STILLNESS AND CALM, FORM ORDER OUT OF CHAOS.
Meditation & deep breathing- $15 per class. for better living

utilizing the discipline of Gong Ki, (free energy), and

Danjan Hoheub, deep abdominal breathing, coupled with meditation techniques.
Standing meditation (JONG NYOM SANG)
Sitting meditation (MYON BYOK)
Moving meditation (JANG SU HYUNG)

Introduction to Jang Su Hyung, longevity form (a moving meditation designed by Grandmaster Kim Soo for long life), and stress management through deep breathing.
Through movement, gesture, breathing and rythmn, find your center and retreat into a place of quiet tranquility.
Grandmaster Kim Soo says, "New mind brings new attitude." This means, change your mood, step outside of your attachment to frustrating emotions and look at things from a place of calm. Clarity. Focus. Make better choices.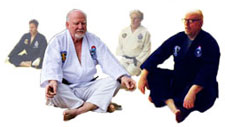 This class is open to regular Chayon-Ryu students, as well as those who are not seeking to rank in martial arts, but just wish to find a path to stress management and longevity. You do not have to seek a belt in martial arts to take this class!

On occasion this class will meet and meditate and have Jang Su Hyung in the park, for a tranquil experience of training outdoors. Those dates and times are TBA.
---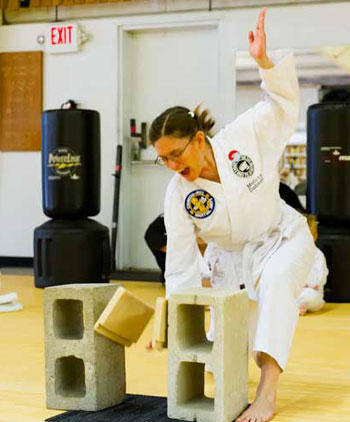 Through a system of etiquette and philosophy, students learn how to apply the 'Natural Way Philosophy' to lead a successful, happy, and non-violent life.
Modern day enemies are internal rather than external: Stress, worry, insecurity, jealousy, impatience, defeat, and depression are ever-present.
You must fight these inside enemies on a daily or even hourly basis, and defeat them through your training. Ultimately, Chayon-Ryu training helps your life, the lives of your family, and the lives of those you encounter.
We treat you as an individual and are interested in your goals in training. You progress through the training at your own rate.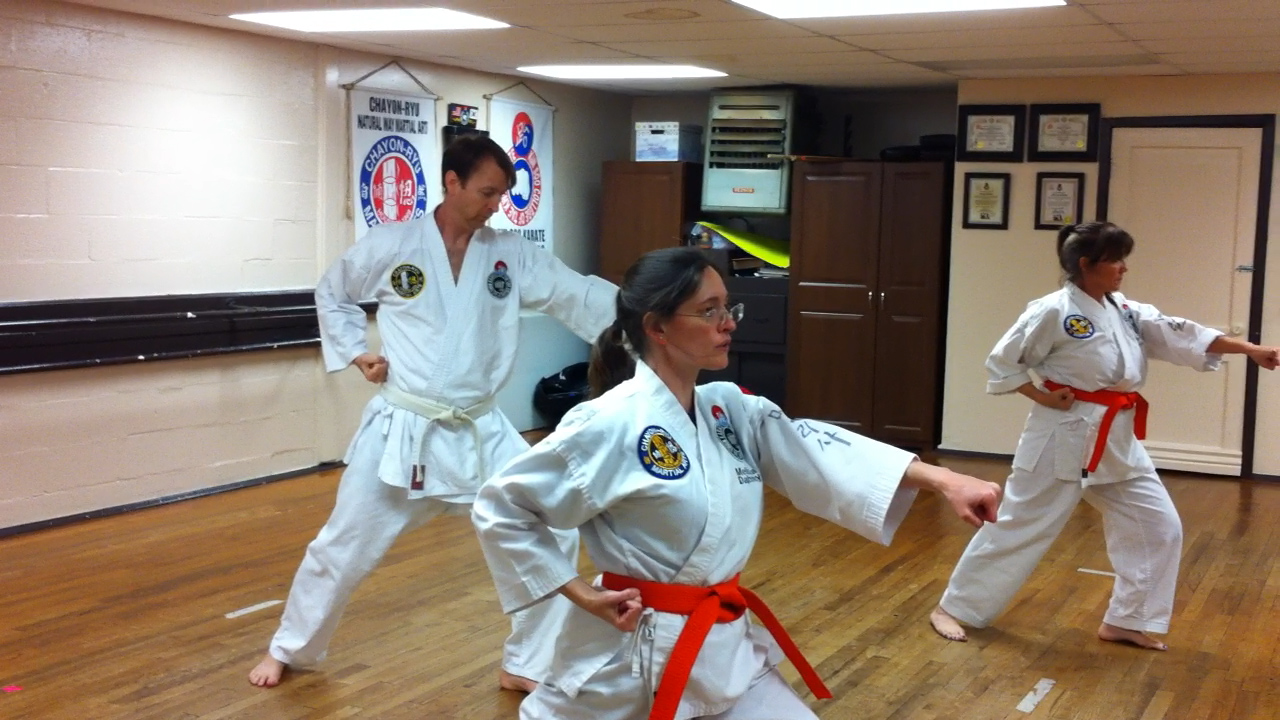 Physical training includes concurrent study in the formal curriculums of Okinawan Karate, Korean Hapkido, Chinese Chuan-fa (Kung Fu), and Korean Taekwondo. Students learn how to combine these arts into a comprehensive system of self-defense.
Additionally, students learn elements of TaeKyun, Judo, and Bong Sul (staff techniques & weapons). Our lineage chart.
photo courtesy of Kenneth Young.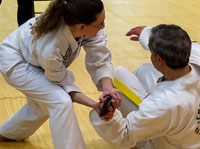 The Chayon-Ryu curriculum covers the entire spectrum of traditional Asian Martial Arts, seeking to improve the practitioner's mind and body. This Art combines kicks, punches, joint locks, pressure points, throws, falls, weapons, meditation and breathing skills into a beautiful and dynamic hard/soft style. It is a complete and well-rounded martial arts system that is sure to meet your physical and mental goals.
Academic studies include learning the lineage of each art studied, terminology, and history of how the arts evolved. Students are required to satisfactorily pass written exams in addition to physical skills at each rank.
---

Black Belt Club is for the student who has made the commitment to become a black belt in Chayon-Ryu. Students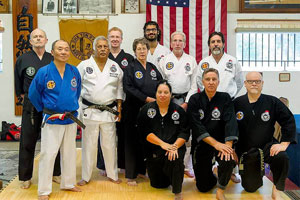 are eligiable to join BBC beginning at green belt (6th gup).
Becoming a black belt is different than achieving the rank of black belt, and this program is a step to prepare for that mental transformation.
Students who are firmly committed to their personal development becoming a dedicated black belt, and are willing to train consistently throughout the year, are good candidates for this program.

Black Belt Club members will meet once per month for a specialized focused training to delve deeper into the Chayon-Ryu principles and material. Black Belt Club members are also permitted to participate in our demo team, and are allowed to wear a special designation in the form of a patch on their sleeve.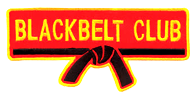 Upon enrollment, members recieve a certificate of membership,
and their BBC patch. Membership dues are monthly. Cost $5 sign up fee, $15 class fee. Instructor permission required.
---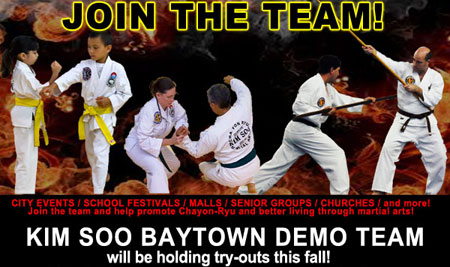 In fall 2017, we will be holding try-outs for the KIM SOO BAYTOWN DEMO TEAM. The demo team is a very important part of the dojang, as the team will perform demonstrations of Chayon-Ryu material in public as a representation of the school.
The team will make appearances around town at various businesses, schools, libraries, festivals, malls, churches, senor groups, etc.
Students who try out for the team must have good attendance and practice regularly.
There is no rank requirement to try out for the team, but all students must know at least two forms, and fundamental material, and must be committed to extra practices and attending all team events, in order to try out. Try out dates are TBA, and will be posted to our facebook page and included in the September/October bulletin.
---


KID TIGERS (ages 3-5) INTRO TO MARTIAL ARTS CLASS
$45 per month (one day per week/ 30 minute class), plus $20 registration fee at sign up . This program offers children a strong foundation in essential character qualities such as courtesy, respect, and discipline. In addition, the program is designed to improve children's motor skills and enhance their ability to pay attention and follow directions. Requirements: Children must be potty trained.
This class is designed to help kids assimilate into regular Chayon-Ryu martial arts classes once they reach the enrollment age (5), and is not a stand alone martial arts program. The students learn to follow instructions, be patient, work together, body awareness and agility as well as basic martial arts skills.
| | | | |
| --- | --- | --- | --- |
| | | | |
| Dojang etiquitte | falling practice | group | kicking practice |
All classes are taught using the most safe, fun, and exciting instruction methods available for this age group.
---

Your child's journey to black belt begins here: NO ONE SITS ON THE BENCH! ALL STUDENTS PARTICIPATE.
$65 per month, $20 registration fee at sign up. We begin accepting students at age 6, which is the age by which they should be able to take instructions, and show proper self discipline in class and respect to the instructor and classmates.
They should be able to use the restroom on their own, pack and carry their own equipment, tie their own belt, and follow all dojang rules.
Our program is designed to cultivate alertness and focus, while building coordination and fitness. The instructors' teaching techniques are geared towards building self-confidence.
Chayon-Ryu places a great deal of importance on respect and etiquette that will carry over into the students' everyday life.
Classes are combined training classes in which parents can train with their kids. (see our parent/child enrollment specials)
The benefits of enrolling your kids in Chayon-Ryu are many and varied. We teach self discipline, taking instruction, focusing attention, respect for others, and team spirit. Chayon-Ryu builds character and creates individuals with integrity and good nature.
Chayon-Ryu is an ideal activity that can be shared by everyone in the family. Check out our group enrollment specials for the whole family!
| | | | | |
| --- | --- | --- | --- | --- |
| | | | | |
| receiving promotion | self defense against knife | Grandmaster writes kids names in Korean | Jumping front kick board break | |
---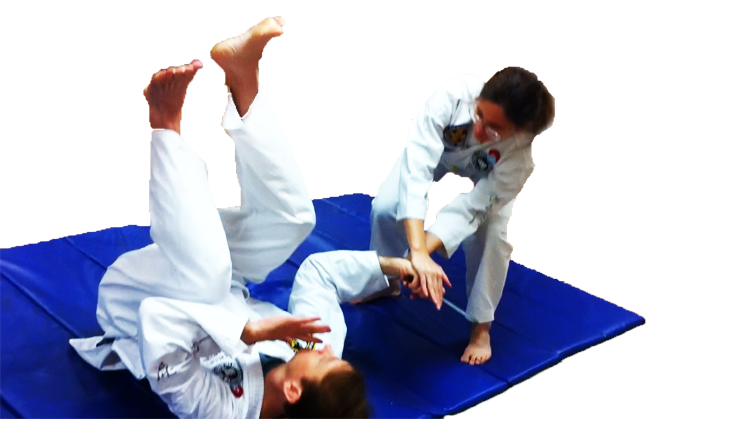 Our dedication to professional, confidential, and courteous instruction make private lessons a viable option for many students. We are able to teach the individual curriculums of Okinawan karate, Korean Taekwon do, Hapkido, Chinese Chuan-fa, and Bong Sul (Staff Techniques).
We teach the above arts in one comprehensive curriculum using the unique Chayon-Ryu (Natural Way) teaching method for rank progression in the Chayon-Ryu Martial Arts System. Lessons by appointment.
Private Class Tuition Cost:
$25 per class single student
$15 per student, for a class of two or more

To book a lesson contact Kyosanim
---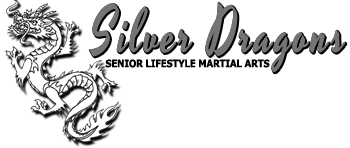 Silver Dragons- a seniors training group. 55+ for seniors who want to have the martial arts and dojang experience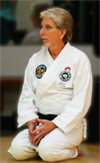 at a slower and gentler pace.
There is no emphasis on earning a belt rank in this class, the focus is on internal awakenings, physical balance, and self-defense techniques for seniors.
Exploring the taichi application of Chayon-Ryu forms and meditation, along with deep breathing, meditation, and practical self defense for senior citizens is emphasized in this class.
This program is available for senior centers and residence facilities where seniors are reasonably active and physically able, but even those in wheel chairs can benefit from the postures and natural way movement, and deep breathing techniques we teach.
---
ALUMNI
We Have a Special Offer Designed Especially for You!
You've been away a long time and we know what you're thinking: "I sure wish I could come back to class ... but I don't remember my requirements."

That's the most common reason. We have a simple solution... REFRESHER HOURS! $50/monthly or $25 per class.
 Saturdays (3:00-3:45pm) a 45 minute refresher class designed to help you review and remember your requirements.

These hours have been set aside for returning students to slowly re-learn techniques and gradually re-build requirements in a relaxed setting with plenty of time to repeat material as much as needed.  Your friendly instructors will be there to see you through and to answer questions.  What better way to get back into the swing of things?

We know it's difficult coming back after years of being gone, so we want you to feel as comfortable as possible so that you can get back onto a regular schedule of practice. 
Have any questions about your return?  E-mail Kyosanim at instructor@kimsoobaytown.com.  She'll be more than happy to help you with anything you need. 

SEE YOU BACK IN YOUR DOBOK SOON !!! 
(Or, if you've grown a bit, we'll get you sized up for a new one)
---

Contact Kyosanim for available times and fees.

Outdoor Training- Twice each year, we train in the park. Training outdoors presents students with a great way to adapt their techniques for a different environment. Footing on different surfaces, and adapting to those surfaces is good self-defense awareness. It's an event open to all students and their friends and family. Bring a picnic lunch, and spend the day!
---
Annual Beach Training- This is one of the big events of our year! Every summer all Chayon-Ryu members, schools, students and their families are invited to attend training on the beach. It's a great get together with a good training session, food, fun, music, games and a day at the beach. Held in July, and hosted by Master John Stephens and the Chayon-Ryu Yudanja-Hoe (black belt association).
---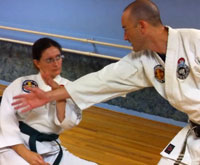 Women's Self-defense- book a class for your family, friends, coworkers or organization. We teach a women's self defense and awareness seminar for groups and individuals. Awareness, escapes, strikes, blocks, takedowns and other useful information. A minimum of 5 enrollees at $25 each, or 10 enrollee's at $15 each, to make a class is required.
---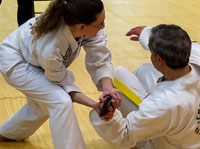 Self-defense workshops- we offer workshops on specific areas of self-defense from practical defense techniques that are useful in hundreds of situations, to knife and gun defenses, Jang Bong Sul, Dan Bong Sul (long and short stick techniques), to child safety, stranger danger and anti bullying workshops.
---